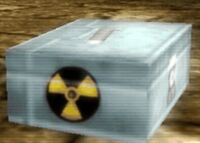 Blueprints are a collectible bounty featured in Mercenaries: Playground of Destruction.
Before and after seizing power, General Song's regime began working on many weapons of mass destruction-related projects in an attempt to solidify his power and prevent retaliation. After the Allied intervention, many of these WMD blueprints have been scattered throughout North Korea, and South Korea, the Allies, and even GSRN are interested in finding them.
There are 110 blueprints located throughout North Korea, across the Southern and Northern Provinces. Finding one will improve your standing with the South Koreans, and provide a $3,000 cash bonus. They appear as small, white cases with a radioactive WMD icon on the side.
Below is a list of all blueprints and where to find them: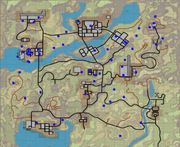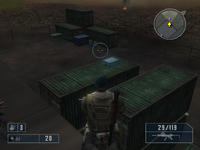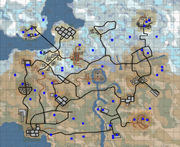 Community content is available under
CC-BY-SA
unless otherwise noted.